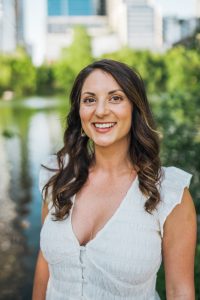 Leah Frederick, RN, CLC
Postpartum Doula, Founder & Owner
Since childhood Leah possessed a passion and fascination for Newborn, Child, and Women's health. During college she worked by educating and supporting multiple families with newborn care and lactation support and continues to provide this same support today. She pursued her dream of helping mothers, infants, and children by obtaining a degree as a Registered Nurse specializing in maternal/child health as well as a certification in Lactation Counseling. She previously worked at Ochsner Medical Center on their Mother/Baby Unit, at St. David's Medical Center in the Newborn Nursery and at OBGYN North – Natural Beginning Birth Center. Leah has been trained by DONA international as a labor doula to further her knowledge and experience to support expectant and new mothers with compassion and trust.
Throughout her professional career Leah found a strong need for additional support, assistance, and evidence based education from patients and friends regarding pregnancy, labor, breastfeeding support and care of the newborn. She desired to spend more time with her patients by providing in-home support through professional consulting. Leah also has three wonderful children of her own, Amelia, Ellis, and Evan.
Leah keeps up-to-date on current research and prepares new and expectant mothers and fathers for their journey into parenthood through her warmth and genuine nature. She provides families just what they need to feel at ease with the changes a new baby brings. She has built an amazing team to help support, guide, educate, and empower families during pregnancy and beyond.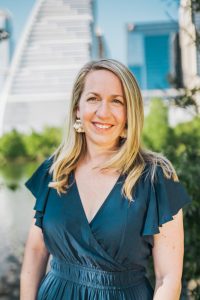 Katie Coyne, MS, IBCLC
Lactation Consultant, Owner
Katie is a lactation consultant with nearly 10 years of experience supporting and educating in the field of women's health and infant feeding. She previously worked for the Texas WIC (Women, Infants and Children) Program, serving a variety of roles over the years as a nutritionist, breastfeeding trainer, and state breastfeeding coordinator. She spent years traveling across the great state of Texas providing breastfeeding training to hospital staff and community workers. She began her career in the field of nutrition, but quickly realized helping moms and babies was her calling. Which then started her path toward becoming an IBCLC.
Katie has a Bachelor's degree in Nutritional Sciences and a Master's degree in Health Studies. She is also an International Board Certified Lactation Consultant (IBCLC), teaching prenatal breastfeeding classes and providing one-on-one support for new moms. But she really just loves helping parents-to-be navigate the overwhelming, but sweet, world of babies — and making sure they have the support they need to meet their goals. Katie has one sweet daughter, Claire, in heaven and two kiddos here, Avery and Charlie!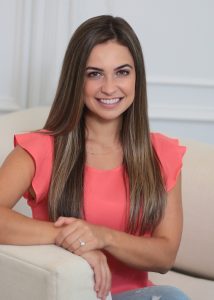 Randi Pace
Client Manager + Lead Nanny Recruiter
No matter which service you book with service, it's likely you will interact with Stork's amazing client manager, Randi! She has a true passion for childcare and has been in the business for 10+ years! She started off as a Youth Sports Instructor at the YMCA, where she learned her love for little ones. From there, continued her growth in the professional nanny world as a Household Manager and Nanny for numerous families. Since moving to Austin in 2018, she has been on the agency side – where she has helped match countless families with their perfect nannies and doulas. Randi brings a level of professionalism and warmth that leaves all Stork families feeling well supported and heard. She also supports several administrative functions of the business.
In her free time, Randi loves spending time with her 2 fur babies, trying new restaurants, working out, and enjoying weekends on the lake with her fiancé. She looks forward to becoming a mom in the future!
Labor and Postpartum Doulas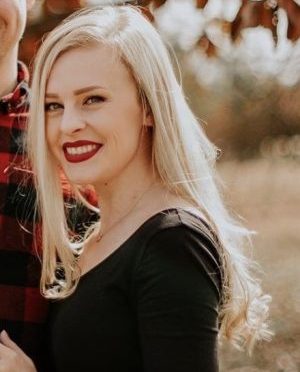 Taylor Plattor, RN
Postpartum Doula
Taylor's passion for women's health began early on in her nursing career and quickly expanded to newborn care and education. After completing her RN in 2016 she immediately began working as a postpartum nurse. By interacting with women and families from all walks of life, she realizes that each postpartum period will have its own set of unique challenges. Through encouragement, empowerment and support, her goal is to provide personalized care to help women navigate the 4th trimester. Getting to love on her families and babies is truly a gift and she is so honored to be a part of some of the most challenging yet beautiful parts of families lives. Taylor currently resides in Round Rock, TX and when she is not working she enjoys spending her time with her husband and son.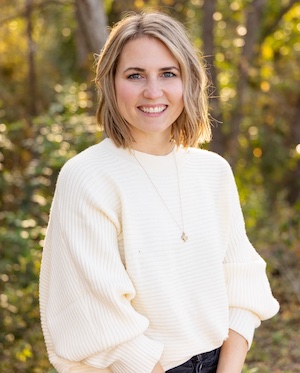 Alison Davenport, CD
Labor Doula
Alison has been a labor doula serving families in the Austin area since 2015. She became interested in doula work after the birth of her first child when she realized what a life-altering experience birth can be, and what a difference the right support team can make. Alison received her training through Tiny Love Doulas and is passionate about supporting and empowering women throughout their pregnancy and birth. She loves working with women and their partners to help them achieve their goals and believes that a knowledgeable and loving support system is vital to creating happy and healthy families. Alison has experience in hospital, birthing center, home birth settings, and is experienced in the Hypnobirthing method. She lives in Cedar Park with her husband and three children.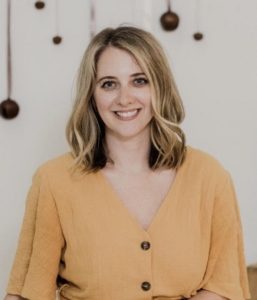 Ashley DiStefano
Postpartum Doula
Ashley is certified postpartum doula & "life with baby" partner serving the Central Texas area. She provides evidence-based information and discreet support to families of all kinds.
The first weeks home with baby is a time of adjustment for the family. Her aim is to provide families a sense of comfort, confidence, and calm during the this time by providing to the family:
Nourishment
Knowledge
Emotional Support & Understanding
Rest
Ashley has a bachelor of science in family studies with an emphasis in birth to adolescent development and family dynamics. She is passionate about educating new mothers on postpartum mood disorders and positive mental health.
When she is not loving on new babies she spends her time on her homestead in Lockhart with her daughter, husband and two dogs.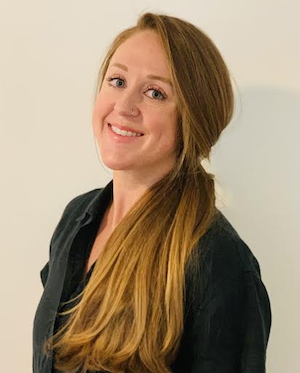 Laura Croley
Postpartum Doula
Laura is passionate about meeting families where they are and supporting them in their journey through parenthood. She has 10 years of experience working with children – newborns and beyond. Her love of newborn care encouraged Laura to expand her training and become a postpartum doula. She received her birth and postpartum doula training from DONA International. Laura likes to focus on active listening and holding space for new mothers – while also balancing providing evidence-based information and resources. Laura knows the importance of support in the early weeks and months of parenthood and feels it an honor to be invited in on your journey.
Bonus for exhausted families: Laura LOVES cooking and nutrition and truly enjoys preparing nurturing, healing, and delicious foods beneficial for the postpartum period. She looks forward to providing your family non-judgmental, unbiased, and loving support and care!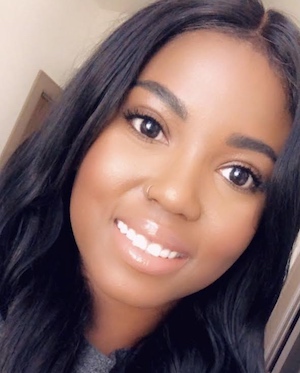 Tatiana Shaw
Postpartum Doula & Newborn Care Specialist
Meet Tatiana! Like many in this field, she fell in love with babies at a young age. Beginning with babysitting then becoming a full-time career nanny and newborn care specialist since 2013, Tatiana has found her true calling. She is currently in the process of becoming a certified postpartum doula, sleep consultant, and lactation consultant. Tatiana has provided traditional postpartum care, in addition to live-in care, travel, and even household management. She has varied experience from newborns to teenagers and has cared for preemies, children with special needs, and multiples. She also has experience with sleep training! Working with newborns is her passion; it's not just a job. She looks forward to meeting you and hopes to serve your family through this transformative period.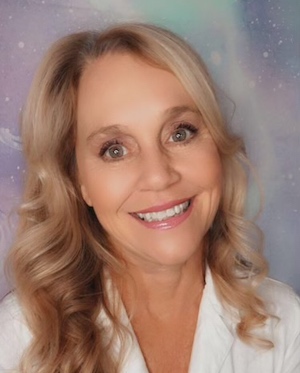 Tammy Beaver
Postpartum Doula & Newborn Care Specialist
Tammy Beaver is an amazing mother and grandmother who has over 30 years of experience as a childcare provider. Her experience includes working for three different school districts as a developmental education provider, infant caregiver, and after school program coordinator. Tammy's expertise as a developmental coach, and in-home nanny, helped pave the way for her calling as a postpartum doula in 2016, and since then she has worked with multiple families and high profile clients in the Austin and surrounding areas.
In Tammy's free time she enjoys spending time with her family and loved ones and her hobbies include reading, hiking, fishing, and tennis. She also enjoys volunteering in the juvenile court system as a youth advocate. Her empathetic heart and caring soul assist her in being the voice for many youth in the foster care system as a child mentor. Tammy has been enjoying supporting Stork clients since 2014.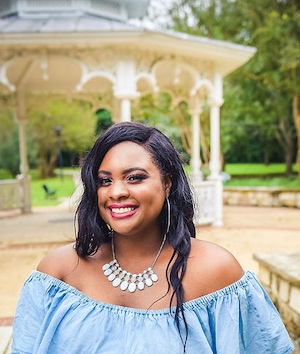 Jatavia Hall
Postpartum Doula
Jatavia Douglas, who goes by Tay, is an incredibly warm and nurturing doula. As a professional Nanny, Postpartum Doula, and spending many years providing parents with peace of mind, she understands the big decision of selecting the right person to care for their newborns. Jatavia is a certified in providing postpartum support and is also working on her birth certification!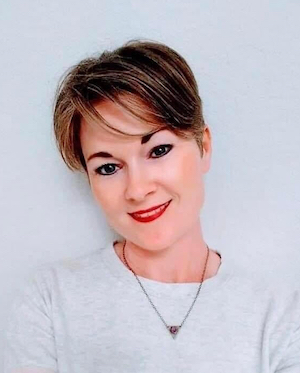 Kristi Brantley
Postpartum Doula
Kristi Brantley is a mom to three boys. Some of her favorite hobbies are photography, hiking, taking road-trips and fostering rescue animals. Kristi has 25+ years of working with families as a career nanny and household manager to keep their households running smoothly. Through the years she has found that family members, especially children, have an immediate trust and open up to her for emotional support or guidance. Because of this, and her experience working with families, Kristi followed her dream and is now at the end of her training to be a certified post partum doula. She also has a very understanding and non judgmental personality. Through out the years Kristi has worked with many many newborns, families that have multiples and families with infants/children that have special needs. She loves to use her empathic and intuitive skills to help families in a positive way.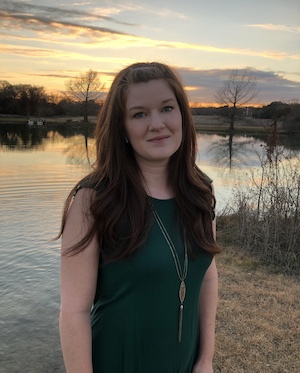 Lauren Hubbell
Postpartum Doula
Lauren has over eight years of professional experience working with children of all ages. From her experience working with new families, she sparked a passion for supporting the family unit. She believes every baby has unique needs and adapts to each family while providing education and support. Lauren especially enjoys providing overnight support to assist in establishing healthy sleep for both the parents and child. She knows how much everyone has to adapt during the first few months of having a newborn and loves to make life as easy as possible for the new parents. Lauren lives in Cedar Park with her husband and three kids.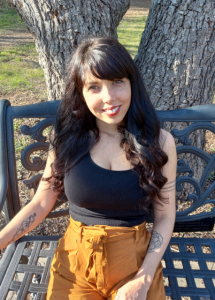 Haley Morgan
Postpartum Doula
Haley Celeste followed her heart & passion early on in life with 40+ hours of early childhood development coursework; she went on to become a lead teacher in a preschool, a children's yoga instructor, professional nanny, and then met her ultimate dream by becoming a Certified Postpartum Doula. Haley felt called to guide and empower families in this delicate phase of the postpartum journey, which she considers to be the most blessed & yet fragile time. She aims to devote her expertise in providing the upmost nurturing support for her clients.
As a mother herself, she deeply understands the importance of a smooth transition as the family unit grows. Haley loves supporting clients so they can take this time to rest & rejuvenate with the assurance their little one(s) is fully cared for. This includes but not limited to: lactation support, nurturing mom to make sure her needs are met both emotional and physical, empowering parents to make time for self care, and creating healthy sleep habits for baby. Haley Celeste would be honored to have the opportunity to hold this space for you during this beautiful chapter of life.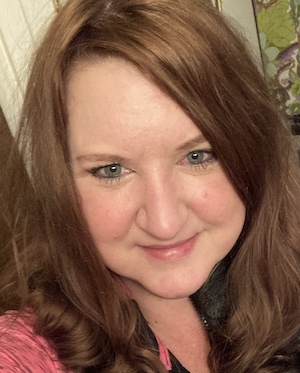 Janette Roquemore, RN
Postpartum Doula
Janette is a Registered Nurse with over 20 years of experience in the newborn and postpartum world. Janette's love of all things baby began at a young age but she became a Women and Children's services RN after having a tough postpartum experience as a first-time mom. She was determined to provide better emotional and physical support, care, and education to parents to help their transition into parenthood. Her approach is one of calm, kind, and supportive hands-on help. Janette also has additional breastfeeding education, feeling confident and competent to help families through all the early potential struggles of breastfeeding, pumping, increasing supply, preventing mastitis, etc. She also has experience with twins!
Janette has been all over the United States as a RN postpartum/ newborn travel nurse, providing her the opportunity to care for many postpartum families from all walks of life and social situations. She feels it is the most precious gift to be invited in on such an intimate time of a new family's life. Outside of supporting new families, Janette loves spending time with her family, gardening, traveling the US, cooking, and catching a football game on the weekend! Janette would be honored to meet your family.
Parris Tiumentsev
Labor Doula
Parris Tiumentsev is the mother of five children and received her doula certification from DONA international. Her passion for helping mothers through pregnancy and birth began in high school and little did she know how far that love would take her. As a student of midwifery and having had home births for four out of five of her children, she knows first hand the strength and power the female body is capable of. She knows birth is a natural process and understands this process on many levels. It is not only the birth of a baby, it is also the birth of a family. Her experience in birth is extensive; ranging from home waterbirth, unexpected home birth transfers, first-time mothers, teen mothers, plus size mothers, older mothers, VBACS, High Risk Pregnancies, Planned Cesareans and pretty much everything in between. She is a student of herbal medicine, nutrition, aromatherapy, yoga and meditation.
Her own journey into motherhood was not a smooth one and her first child was diagnosed with a serious birth defect early in her pregnancy. She is very thankful for this trying experience as it has given her a priceless understanding of what birth is like when things are slightly more than "normal." She experienced a high risk birth, an extended NICU stay; planning for the worst, hoping for the best and going home without her baby for several months, (Who is now a healthy middle school boy). While we all hope for "healthy mom, healthy baby" she knows that this is not the case 100% of the time and those moms and families deserve support as well. She is proud to be able to offer comprehensive doula care to all mothers and families no matter the type of birth they hope for or what type of birth and journey to motherhood and fatherhood comes their way.
If she could teach all mothers one thing, it would be that you absolutely cannot fail at birth. No matter how your baby comes to earth, no matter the outcome: happy, sad, blissful or stressful, it matters. You matter and what is important at the end of the day is that Mom did what she thought was right for herself and her baby and felt supported in her choices. That is why Parris is a doula and what drives her.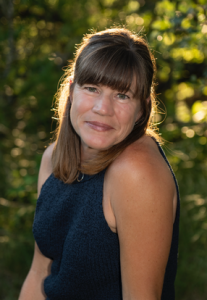 Katie Louderback
Sleep Consultant + Postpartum Doula
Katie is a mother, a long-time postpartum doula and a Certified Sleep Consultant. She is passionate about supporting families in their journey of parenting by providing gentle hands-on support and information. She believes that all families need extra support as they navigate the first few days/weeks and months with their new babies. Having the extra support helps to ease the transition whether it's a family's first baby or they're adjusting to the growth of the family. It allows space for rest, bonding with the baby, and provides answers to all the questions that come up once a baby is home.
After 15 years of helping families mostly overnight she has experienced a range of newborn and infant sleep, sleep challenges and parenting styles. After seeing first hand how simple changes can often lead to huge sleep improvements she was inspired to become a Sleep Consultant. We all know the importance of sleep on our physical, mental and emotional health and the effects of not getting enough. She works with families to create a plan that takes into account their parenting style, their sleep goals and their baby's temperament. Her resources and coaching support help families make improvements in their children's sleep.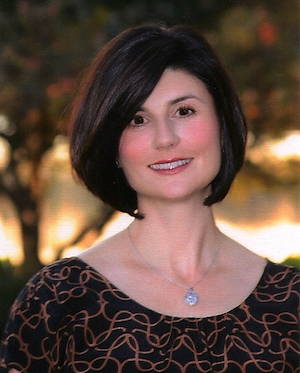 Darla Payne DNP, WHNP-BC
Educator
Darla is a native of South Louisiana and graduated from Nicholls State University with a
Bachelor of Science in Nursing in 1998. Early in her nursing career, she was given the opportunity to work as a Labor and Delivery nurse. Through that experience, she developed a strong passion for women's health and their healthcare needs. In her desire to further her education in women's health, Darla received a Master of Science in Nursing from the University of South Alabama in 2009 and recognized as a Women's Health Care Nurse Practitioner by the National Certification Corporation for the Obstetric, Gynecological, and Neonatal Nurse Specialties. In 2017, Darla obtained a Doctor of Nursing Practice with a Nurse Educator subspecialty from the University of South Alabama and currently enjoys working as a lecturer for Southeastern Louisiana University College of Nursing.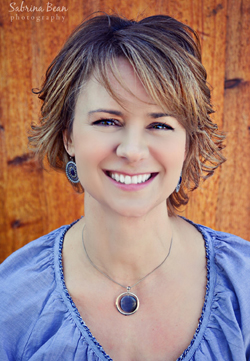 Tanja Knutson, IBCLC
Lactation Consultant, Breastfeeding Educator, Communication Specialist
Tanja's aim is to help parents through all the steep learning curves of parenthood starting with prenatal breastfeeding classes, couples classes called Keeping the Spark Alive, lactation consults, new moms' groups, and parenting workshops called How To Talk So Kids Will Listen. Since 2001, she has volunteered with La Leche League International, a breastfeeding support group that helped her overcome her own breastfeeding challenges with her first child. She is also an International Board Certified Lactation Consultant, (IBCLC) working in private practice in the Austin area. She is trained in Communication Skills Development, Human Relations Enrichment, and had the privilege of being trained specifically for the How To Talk parenting program by psychologist Roseline Roy, who worked directly with Faber & Mazlish, the best-selling authors of this world-renowned program.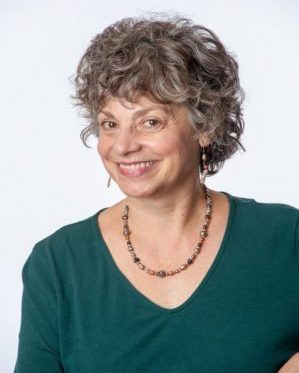 Linda Zeccola, RN, IBCLC
Educator, Lactation Consultant
Linda has over 30 years of experience working with childbearing families, teaching prenatal classes, providing care during the hospital stay, and after hospital discharge. She has worked as a nurse in medical-surgical, labor/ delivery, and postpartum units. Early in her career, she realized her passion was in helping with breastfeeding and that passion continues today. She also has worked with the state WIC program, creating and presenting educational programs for health care professionals across Texas. Linda is a mother and grandmother. She loves spending time with family, volunteering, taking ballet class, and training for triathlons.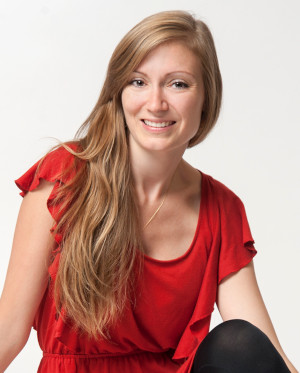 Jessi Cano, RD, IBCLC
Lactation Consultant
Jessi has been supporting families in reaching their nutrition and breastfeeding goals since 2004. She is a Lactation Consultant for Stork and the Infant Feeding Strategist for the Texas Department of State Health Services WIC Program. She leads a team of dietitians and lactation consultants that train and support medical staff, community partners, and parents across the state on all aspects of infant feeding. She earned her degree in Nutrition from Baylor University and went on to become a Registered Dietitian through Texas Woman's University. She consulted with clients and taught classes on weight management, sports nutrition and nutrition in pregnancy /postpartum. Breastfeeding is such a beautiful and rewarding experience, and as Jessi learned through her own struggles, it can also come with unique challenges.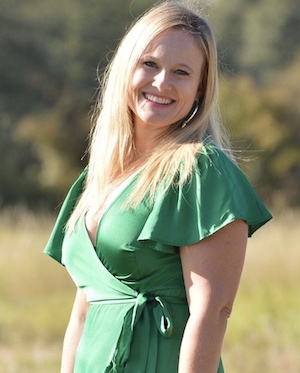 Gloria Circosta, RN, IBCLC
Lactation Consultant
Gloria has been a newborn nurse at St. Davids Medical Center for 12 years. She became a Board Certified Lactation Consultant in 2019, as she knew she wanted to spend more one on one time helping new moms. Her passion is working with families to overcome the struggles that can come along with breastfeeding. She finds joy in working with moms and babies, and seeing the transformation of a challenging breastfeeding situation turn into a rewarding and successful experience.
When Gloria isn't cheering her 3 kids on at the soccer fields, she enjoys family game night, reading, and working out.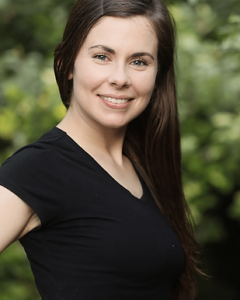 Christen Bettis, LMT, IBCLC
Licensed Massage Therapist
Christen's goal is to improve baseline vitality through massage. She feels especially privileged to serve mother's during their child bearing year. She is a licensed and practicing massage therapist who has over 10 years of experience. She holds a certification in pregnancy massage and labor support. Christen also has additional training in craniosacral therapy and dermoneuromodulation.
Christen uses an integrative massage technique, pulling from several different modalities to meet the custom needs of each client. She enjoys massage therapy very much and looks forward to your first session together soon!