Yoga. Spa. All inclusive meals. Prenatal Education. You can have it all! Fill out the form below to receive more information.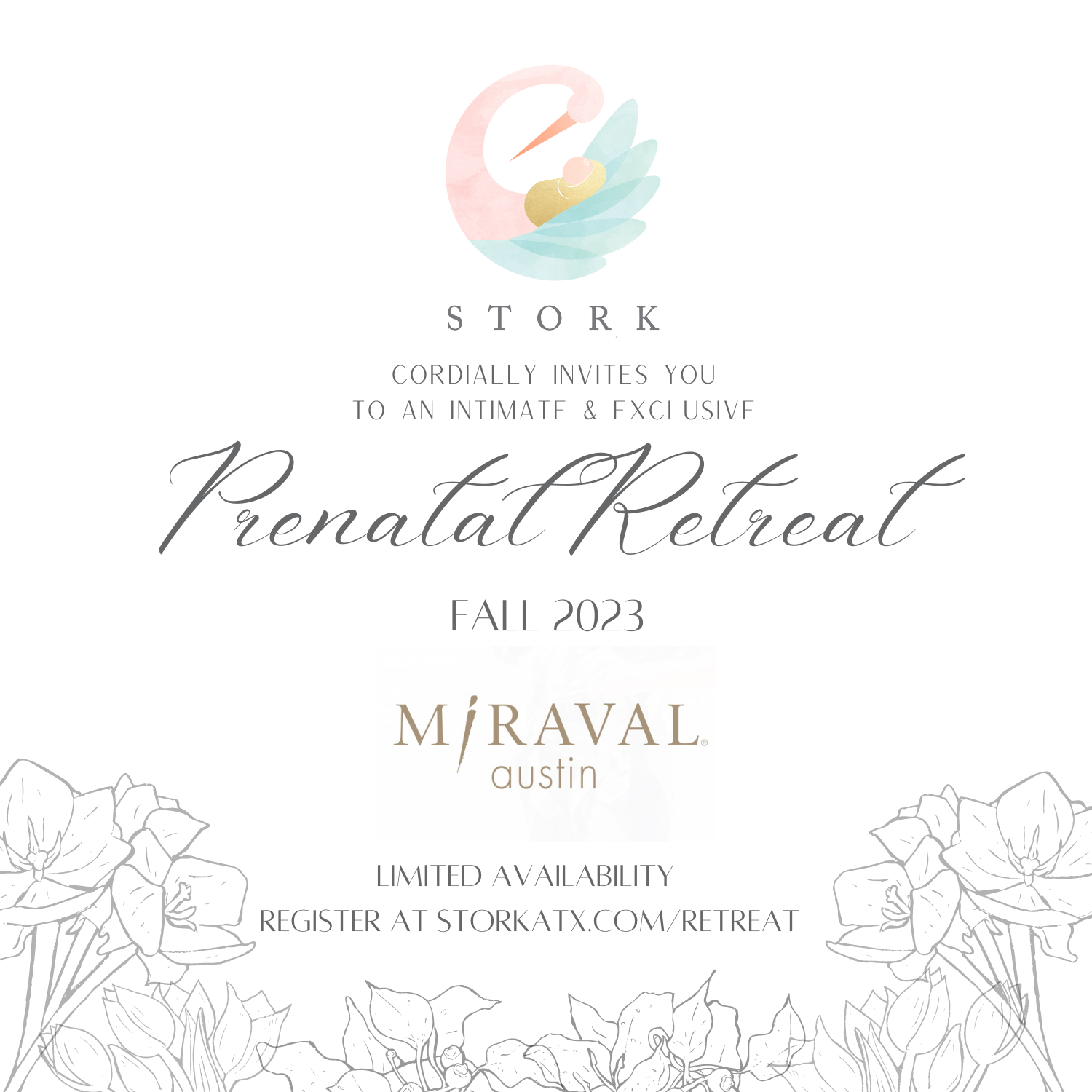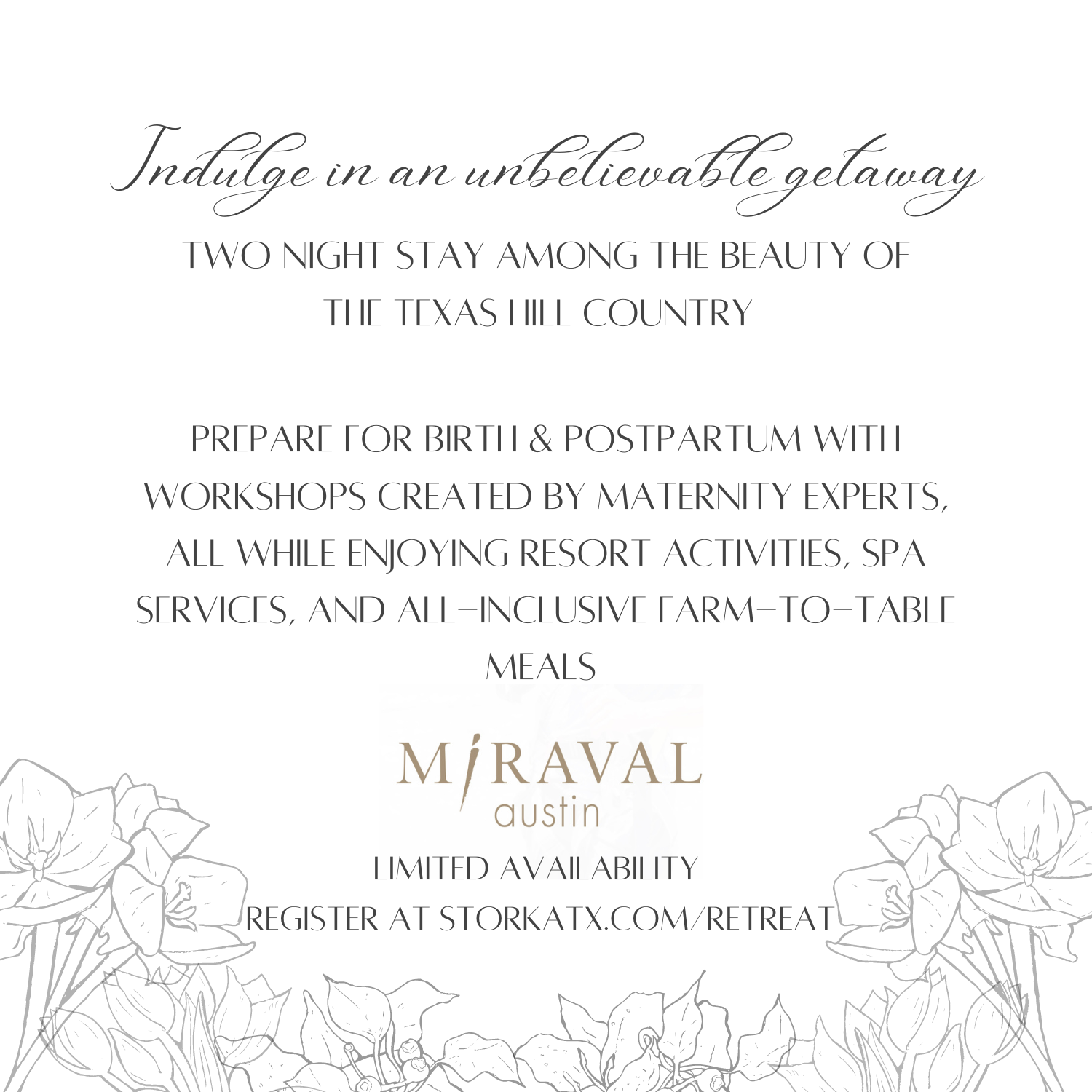 Finalized itinerary coming soon! Be sure to fill out the form for updates. This is an exclusive event. Limited availability as Stork wants to keep the vibe intimate. For information on how to receive an invite email us hello@storkatx.com
2 nights, 3 days
Welcome gift from Miraval & a mama+ baby basket from Stork
Daily spa/experience credit included
All-inclusive farm to table meals
Transportation to and from airport
Classes & workshops to prepare you for parenthood (Childbirth Education + Pelvic Floor Basics, Newborn Preparation + Infant CPR, Couples Communication, & Life With Baby Workshop)
3+ on-demand classes from top industry experts to watch at you convenience
Evening Gathering (optional)
Zero Gratuity
Seasoned parents welcome! Come and go to classes and activities as you wish!